SCUPI Writing Center Hosts Its Education Reform Project Closing Meeting
Published on: November 5, 2022 | Views: 897
Recently, Sichuan University has finished the final evaluation of "Sichuan University New Century Higher Education Reform Project (Phase IX)".
Dr. Yumei Li and her team from Sichuan University – Pittsburgh Institute shared their University-level project "Integrated Academic Support Services for Language Learning in an EMI Setting" with other SCUPI instructors.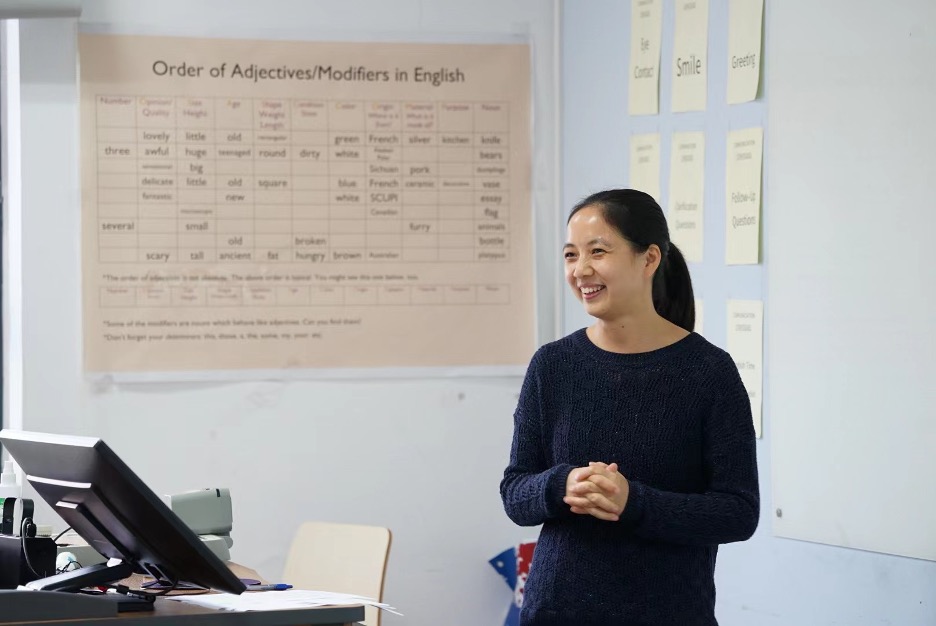 Dr. Li first introduced SCUPI Writing Center they work for. SCUPI writing center was founded in 2018 Fall semester.
It provides help for undergraduate and graduate writers in the Sichuan University community to become more proficient communicators in English, and to improve their English writing skills and critical thinking.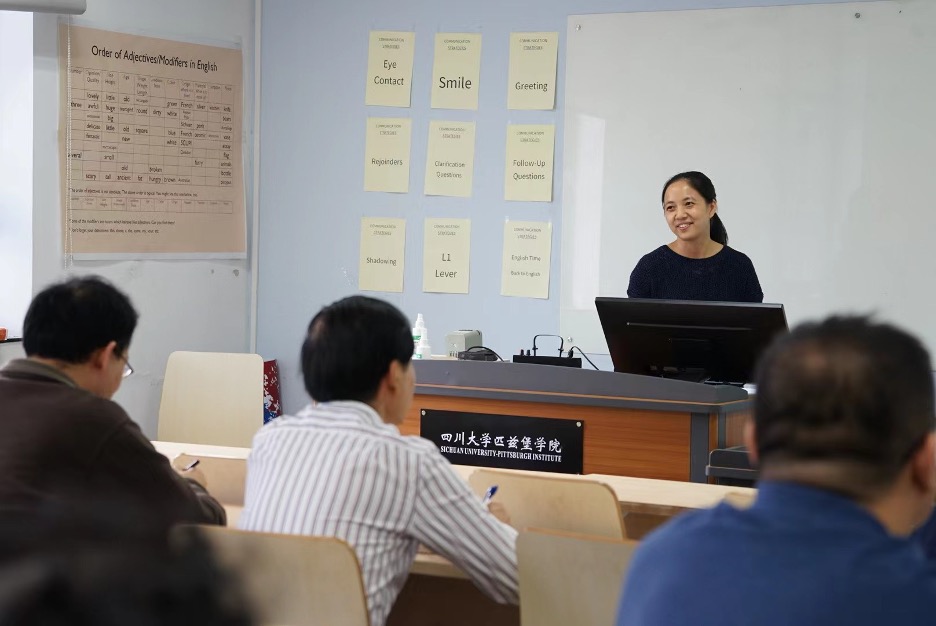 Then, Dr. Li pointed out that an important part of the education reform project is to review the effectiveness of the integrated services of SCUPI Writing Center. After introduced various approaches adopted by SCUPI Writing Center, Dr. Li and her team have yielded significant achievements:
Since 2018 Fall, SCUPI Writing Center has offered writing courses and HSS electives for 1,104 students and provided with an average of around 3,504 one-on-one consultations for students each academic year.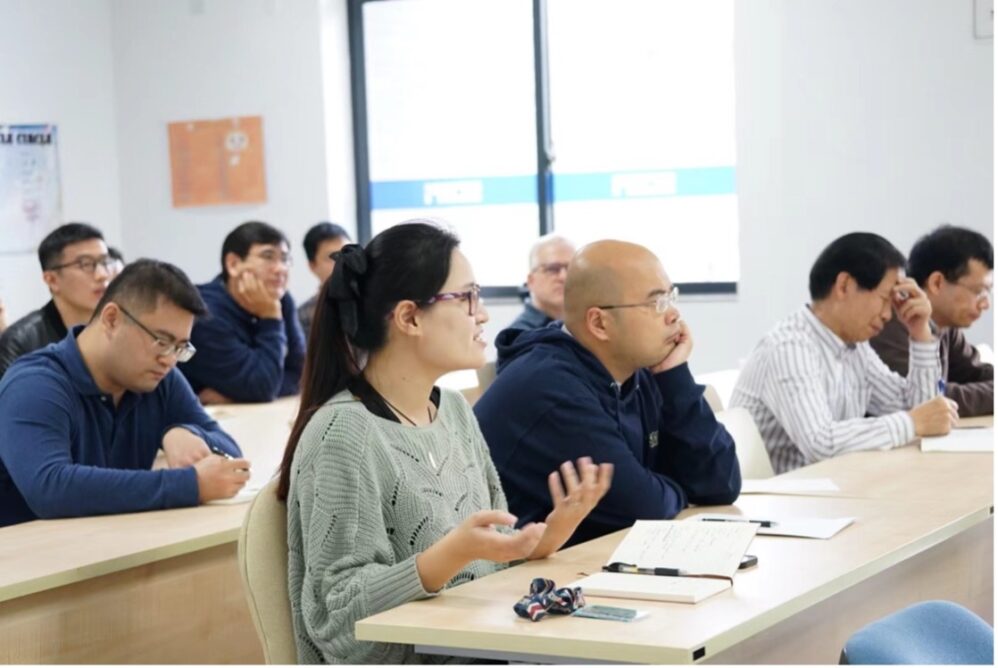 One promising result is that students can write rigorous English research papers with above 2,000 words.
Also, this University-level project has been successfully recommended as a provincial project. Dr. Li and her team members will continue contributing efforts in the future.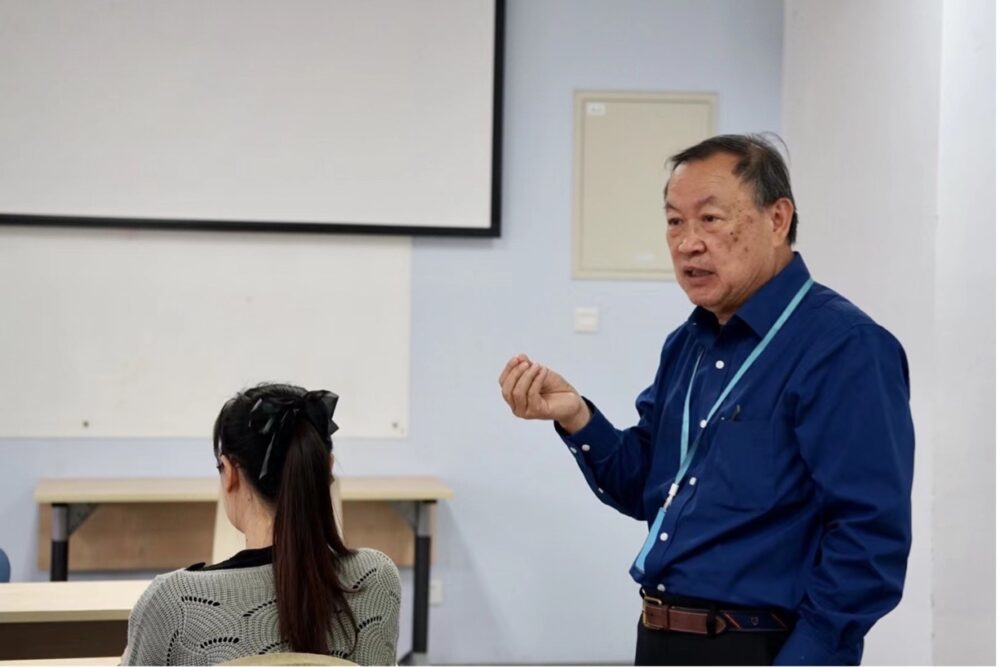 Faculties who attended the meeting participated in the discussion after the presentation of Dr. Li.
Dr. Robin Cunningham felt that our freshmen always hesitate to interact in class. When this happens, he tries to speak Mandarin to encourage students to speak up, as he believes that in this way students would realize that language capacity is not an obstacle to communication in class.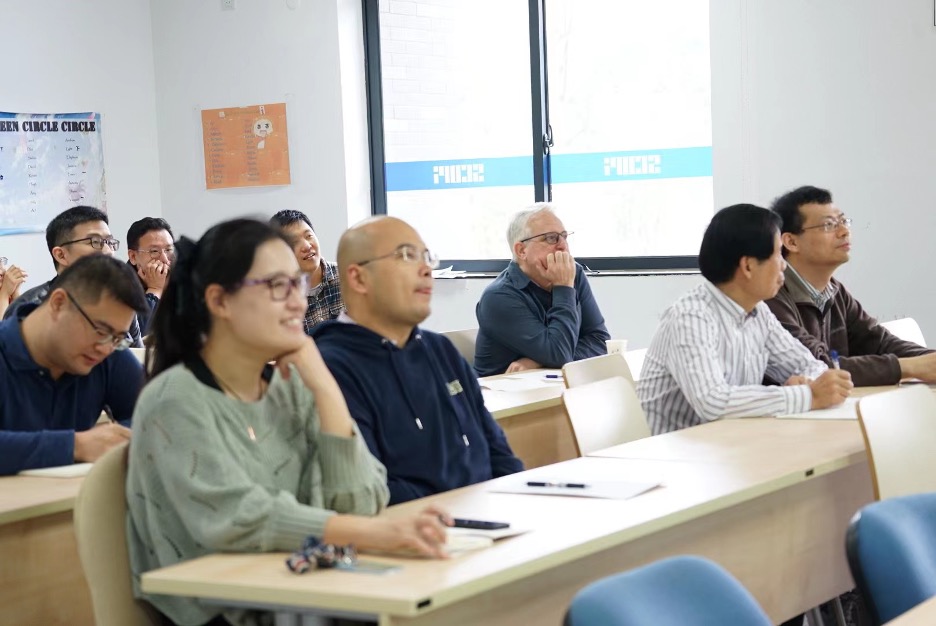 Dr. Yingjie Wu believes that students' reluctance of speaking English comes from the lack of confidence and knowledge in terminologies. Therefore, it is important to reinforce students' habits of using original English textbooks to improve their familiarity with the vocabulary.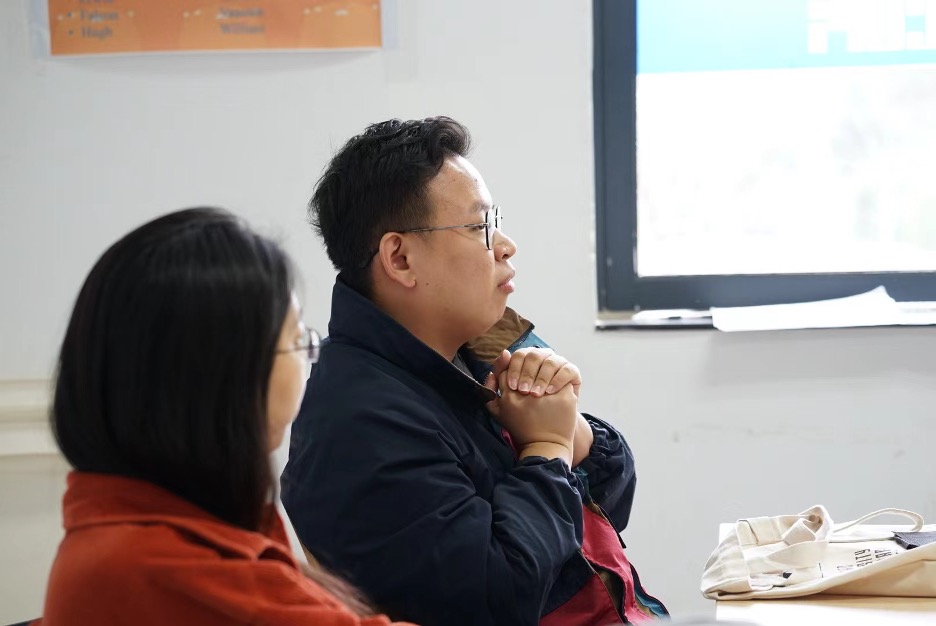 Dr. TsunZee Mai suggested that teachers can slow down or repeat key contents. On this point, faculty members also shared their experience, such as recording and uploading the lectures so that students can review after class.
Faculty also realized their own limitations in interactions with students. They agreed that a relational approach in different cultural environments will be a constant topic of discussion among educators.