SCUPI Memory
Published on: June 2, 2016 | Views: 1989
Author: Mike Liang   Translator: Scottie Wu SCUPI student council successfully organized and held a "SCUPI Memory" ceremony on April 29th, 2016. There were three major parts in this wonderful activity. To begin with, Abner Liu, host of the SCUPI Memory, showed us a video exquisitely prepared by the student council. This video recalled the past 232 days in SCUPI, and contained scenes of our field competitions, seasonal activities, and bitter or sweet moments that we shared together.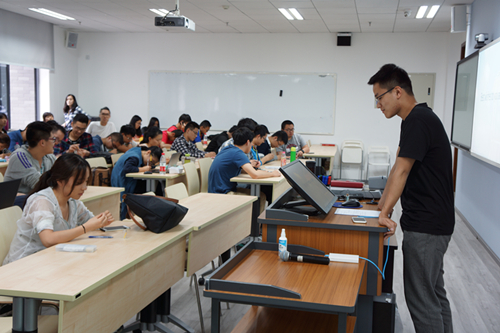 Then, on the screen, Abner displayed cards written by students and filled with students' memories. These warm and sweet words and expressions include recollections of the past, gratitude to classmates and professors, and also longing for the future.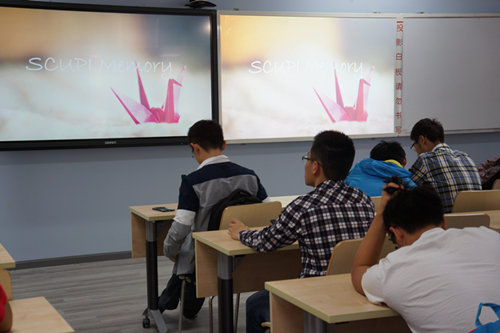 Eventually, everyone wrote down their wishes on new scrolls and put them into wishing bottles. We will open these bottles next year and verify whether our wishes have come true.