SCUPI 2021 Graduates Placement Report
Published on: December 22, 2021 | Views: 763
As of December, a total of 170 students graduated in 2021 from the Sichuan University – Pittsburgh Institute, all of them are undergraduates.
135 are male and 35 are female, forming a ratio of 3.86:1.
60 are IE, 65 are ME, and 45 are MSE.
Of the 170 graduates, 149 or 87.65% continued to pursue graduate study, 110 or 74 % chose to study overseas, while 39 chose to stay in China for further education.
Of the 110 degree-seeking graduates, 69 chose universities in the United States, while others chose university in different countries, including 12 in Australia, 8 in UK, 8 in Hongkong (China), 6 in Japan, 5 in Singapore, 2 in Germany.
Enrollment to Top 20 Engineering Schools in 2021


47 or 67.1% of graduates who chose to pursue graduate study at American Universities enter top 20 engineering graduate schools (U.S. News, 2022 Best 20 Engineering Schools), including 23 or 32.9% at top 10 graduate schools.
2021 Doctoral Students Starting with Bachelor Degrees
In addition to Mechanical Engineering, Materials Science and Engineering, and Industrial Engineering, some of degree-seeking graduates chose Human Centered Science and Biomedical Engineering, Data Science, Information System, Business Analytics, Robotics, Financial Mathematics and Computer Science as majors for their graduate study.

SCUPI strives to promote interdisciplinary research and education, and cultivates compound talents who meet the future development needs of the society.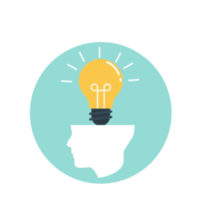 A total of 14 or 8.24% graduates entered the job market, including 1 working overseas, 13 with jobs in China. The graduates were employed by leading overseas and domestic companies such as Amazon (U.S.), PWC China, Xpeng Motors and China Automotive Engineering Research Institute.