Overseas SCUPIans Joined the Online Commencement Ceremony for the Class of 2020 in Pitt
Published on: May 19, 2020 | Views: 2840
On April 26th, 2020 (EST), the University of Pittsburgh held a unique Online Commencement Ceremony honoring the achievements of the Class of 2020. Dr. Chris Bonneau, President of the University Senate and Dr. Patrick Gallagher, Chancellor of the University, delivered congratulating remarks to the Class of 2020 on their accomplishments on this special day. Overseas SCUPIans from the class of 2020 joined the online ceremony.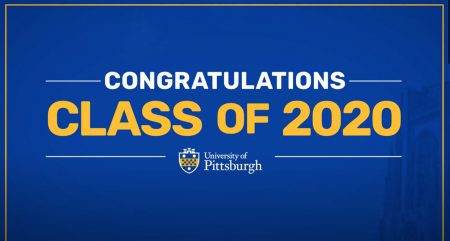 Dr. Patrick Gallagher said, "This online celebration is part of the sacrifice for this difficult time, but it should be a badge of honor that you wear with pride. The students of Pittsburgh have contributed to the betterment of all society in times of peace and prosperity, and the Class of 2020 will also be the maker of history in times of the uncertainty of disease even in times of war."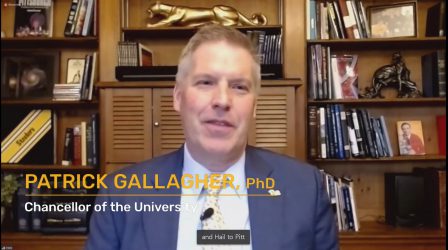 The Swanson School of Engineering also made online celebration videos for graduates from different majors. Dr. James R. Martin II, Dean of the Swanson School of Engineering, delivered a speech on accomplishments of those graduates, among which 49 are from SCUPI.
Dr. Martin emphasized, "This year is much different, but it doesn't change anything about the accomplishments that you have made. As you look to the future, look to it with the optimism of how you can change the city, this country, and this world. We've faced the COVID-19, we can solve it!"
The Class of 2020 is the second cohort of the SCUPI Overseas Cooperative Education Program, with fields including Industrial Engineering, Mechanical Engineering, and Materials Science and Engineering. Students have presented their outstanding diligence and achieved a lot in Swanson. Zhang Fan, participating in the 2+2 mobility program, has won the highest honor awards of graduates — the Outstanding Academic Achievement Award. Some other SCUPI students were also awarded.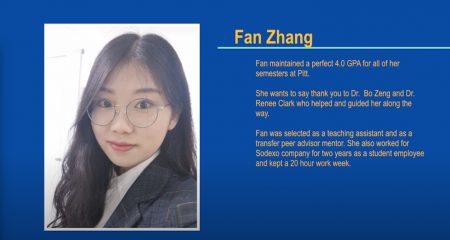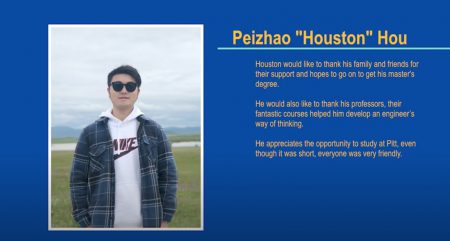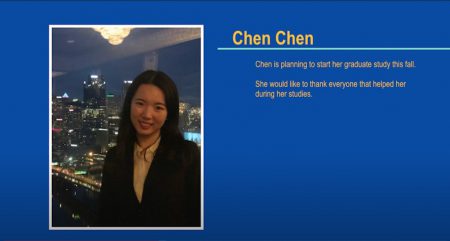 The Sichuan University – Pittsburgh Institute (SCUPI) stands out as a successful model of cultural exchanges, mutual learning, and win-win cooperation between China and the United States; a new attempt for Sichuan University learning from the world-class universities to reform and innovate its education and teaching; and a high-level pilot institute for Sichuan University to cultivate undergraduate talents with independent-thinking capacity and international competence in global competition. SCUPI has made remarkable achievements in developing future engineers with broad international perspectives, solid knowledge, and an innovative spirit.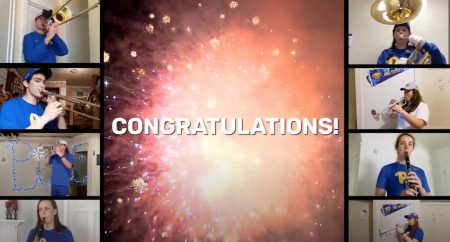 Many students of the Class of 2020 will continue to pursue their academic dreams, with multiple impressive admissions to world-class universities, such as Stanford University, the University of Cambridge, the University of California-Berkeley, the University of Michigan-Ann Arbor, the University of Pittsburgh, etc.
As Dr. Martin said in his speech, "Engineers solve problems." Be equipped with the most valuable tools in management – with curiosity, the creativity, and ambition and go forth to make a difference where you stand, Pitt engineers!