"Meet the Admissions Officer of the University of Pittsburgh" seminar successfully conducted
Published on: September 14, 2023 | Views: 649
On September 12, 2023, the Career Advising Group of Sichuan University – Pittsburgh Institute hosted a "Meet the Admissions Officer of the University of Pittsburgh" seminar at the Jiang'an Campus's Zone C 406.
The seminar was conducted in both online and in-person formats, featuring Ms. Bliss Hou, the International Enrollment Services Manager representing the University of Pittsburgh. Ms. Hou was invited to provide insights into the University of Pittsburgh's rigorous admission criteria, research prospects, employment support services, campus culture, and other pertinent subjects.
To commence the presentation, Ms. Hou delivered an in-depth overview of the University of Pittsburgh, encompassing its historical background, geographical location, and overall profile. Situated in southwestern Pennsylvania, Pittsburgh is renowned for its exceptional public safety record and has consistently earned the distinction of being the most livable city in the United States. The city serves as a nexus for various industries, including science and technology, and medicine. As one of the premier public universities in the Northeast, the University of Pittsburgh holds the third position in the United States for National Institutes of Health (NIH) research grant allocations, offering an abundance of educational and research resources.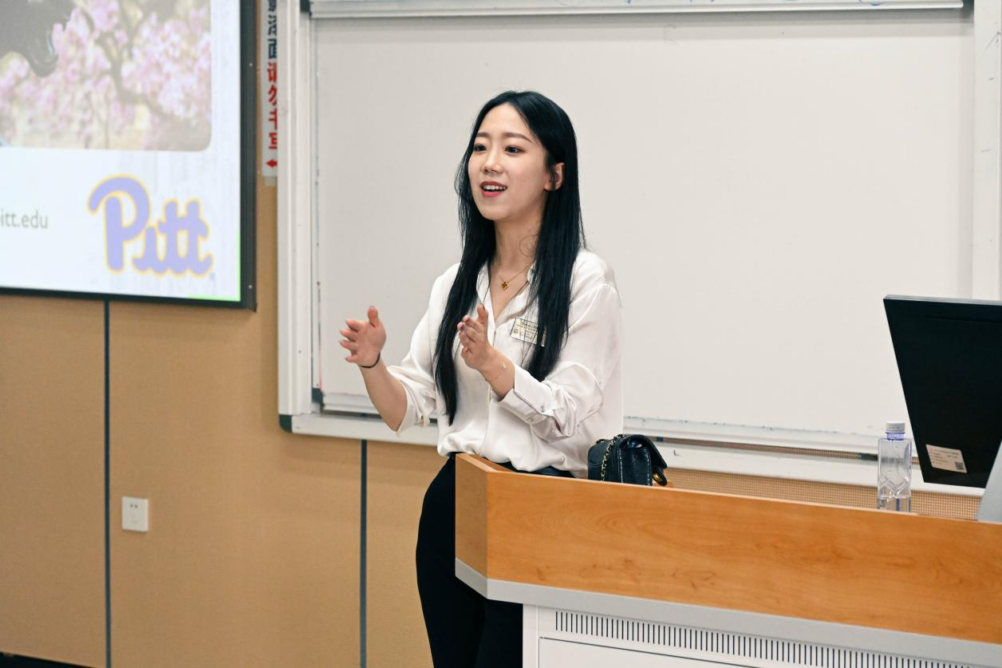 After this introduction, Ms. Hou provided a concise overview of student life at the University of Pittsburgh. She emphasized the diverse range of student organizations, the institution's commitment to an open campus ethos, and the shared academic resources available through its partnership with Carnegie Mellon University. Moreover, the University of Pittsburgh is dedicated to fostering comprehensive and accessible student development, promoting holistic growth among its students.
Furthermore, Ms. Hou delved into the offerings of the University of Pittsburgh Swanson School of Engineering, elucidating the diverse range of academic majors and training programs available. Addressing inquiries from students regarding the transfer of credits from their current courses to the University of Pittsburgh and the optimal course selection strategies upon admission, Ms. Hou provided comprehensive guidance, addressed their concerns, and illuminated their academic pathways within the University of Pittsburgh.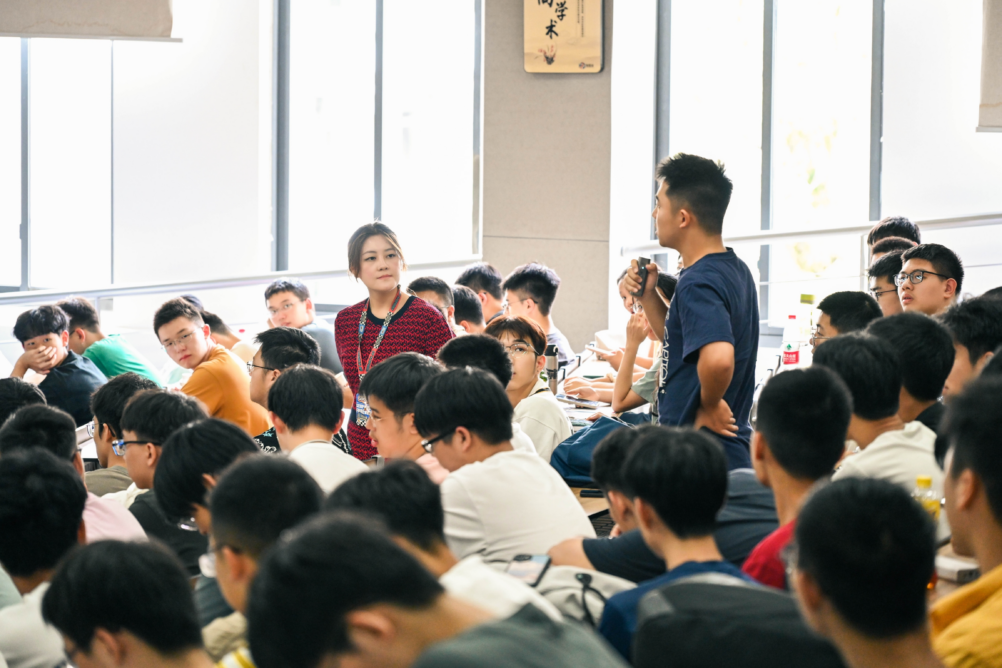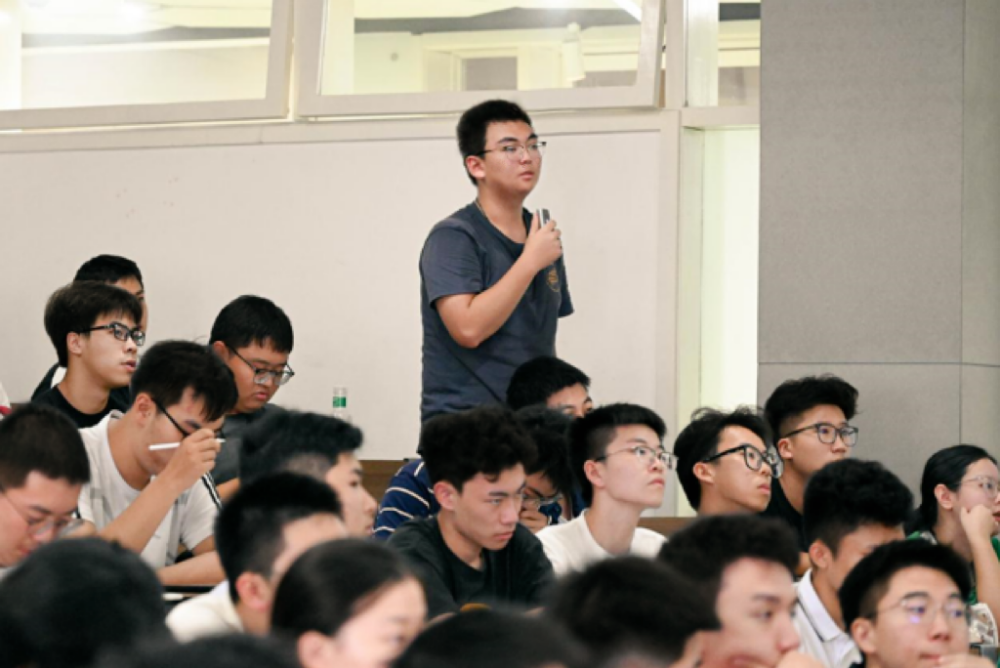 Finally, a question and answer session allowed students to seek clarification on matters pertaining to their academic studies and daily life at the University of Pittsburgh. Questions included inquiries about potential conflicts between coursework and graduation projects. Towards the end of the presentation, parents also raised questions, including inquiries about career planning and tuition fees, all of which Ms. Hou addressed comprehensively.
This seminar facilitated invaluable face-to-face interactions between students and University of Pittsburgh admissions officers. Ms. Hou's detailed and comprehensive presentation equipped students with firsthand knowledge about the institution. The "Encounter with the Admissions Officer from the University of Pittsburgh" seminar not only deepened students' understanding of the University but also assisted them in charting their paths for future education and career prospects.