Lecture by Dr. Larry Shuman
Published on: June 2, 2016 | Views: 1680
On April 12th , 2016, Larry Shuman, Distinguished Service Professor and Senior Associate Dean for Academic Affairs at University of Pittsburgh Swanson School of Engineering, delivered a speech on The Key to 21st Century Engineering Education . Dean of the Sichuan University – Pittsburgh Institute, Professor Minking Chyu, Associate Dean for Academic Affairs, Michael Reed, Associate Dean for Administration, Jie Wang, faculty representatives and students attended the lecture.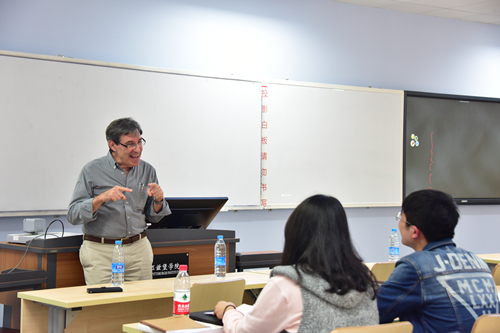 Professor Shuman explained that 21st century engineering education is "inherently interdisciplinary, using a broad range of knowledge in science and mathematics to develop solutions to many of today's problems." It is "research- and project-based, providing opportunities for students to solve new problems under faculty guidance." And that "the practice of engineering is international, as engineers work without borders, yet its goals are profoundly civic: engineers use their knowledge in service of society, responding to human needs and problems with technological solutions. Engineering embraces sustainability as a core value."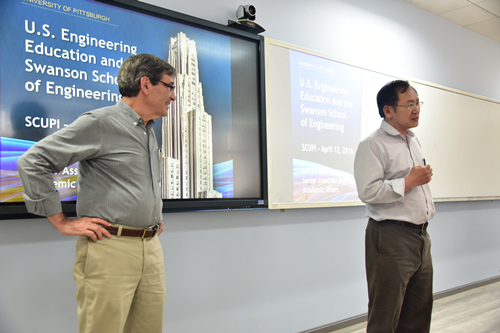 Swanson School of Engineering, inherited from the industrial industry, is famous for its outstanding engineering education and Co-op program. The school promotes connections with industry through the Co-op program, connections with the community by providing international service learning, connections with ideas through research experiences, connections with other students by holding design competitions, connections with innovation through design hubs, and connections through international experiences. Swanson School of Engineering believes that by the time students are graduating, they should be technically competent and highly innovative engineers who focus on sustainability in design and cognizant of tomorrow's pressing needs.