K-pop Fandom——An Imagined (Trans)Nation
Published on: December 9, 2019 | Views: 1313
On November 26th, 2019, the second Humanities and Social Sciences Series Lecture was successfully held in Zong C204. Areum Jeong, Assistant Professor of Department of Humanities and Social Sciences at Sichuan University-Pittsburgh Institute, shared her research on K-pop Fandom.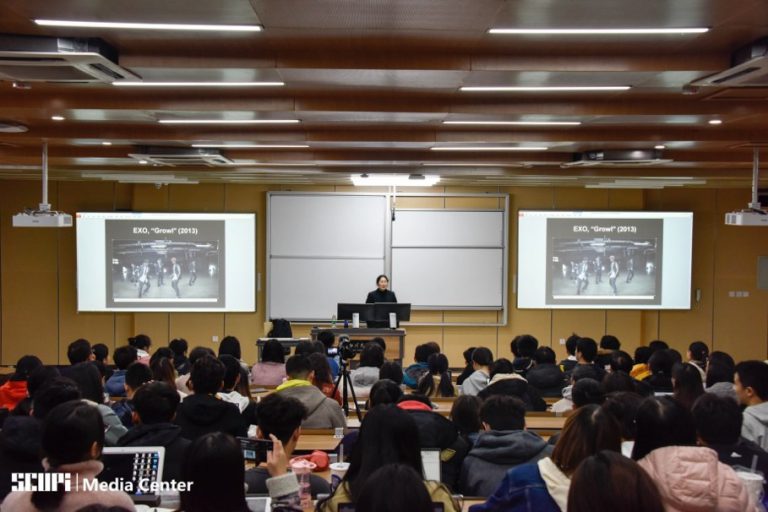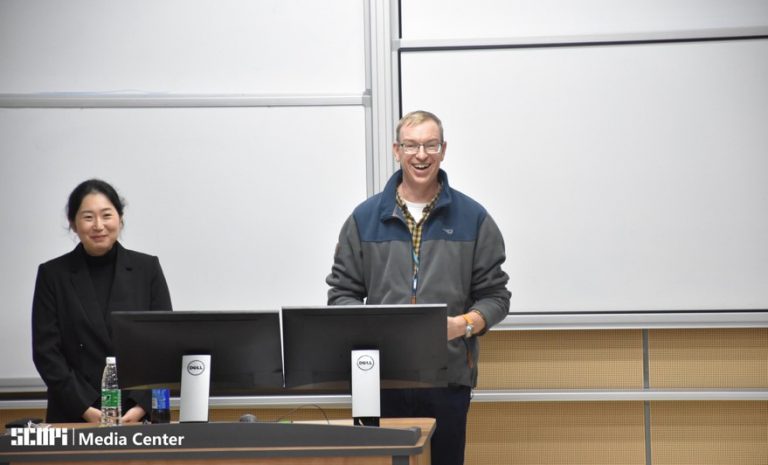 In this lecture, Areum talked about the nature of K-pop. As a state-sponsored industry, an agency-generated cultural product, and a fandom-distributed community, K-pop is now becoming a global fashion. According to Areum, the K-pop industry has come to rely on their fans with more collaboration and negotiation taking place between each other. The industry has learned over time the benefits of engaging the audience in the process of production. Major management companies have cleverly maintained various channels of communication with fan representatives and even consulted their production plans face to face with ordinary fans.
Areum mentioned in the lecture that although K-pop fandom stimulates the development of cultural industry and even technology, some problems has meanwhile arisen. For example, fans will make unreasonable requests to the artists and management agencies due to consumer attitude and their elevated status. Some problematic issues like Cyber-bullying and gender discrimination might be ignored at the moment but need to be addressed in the future.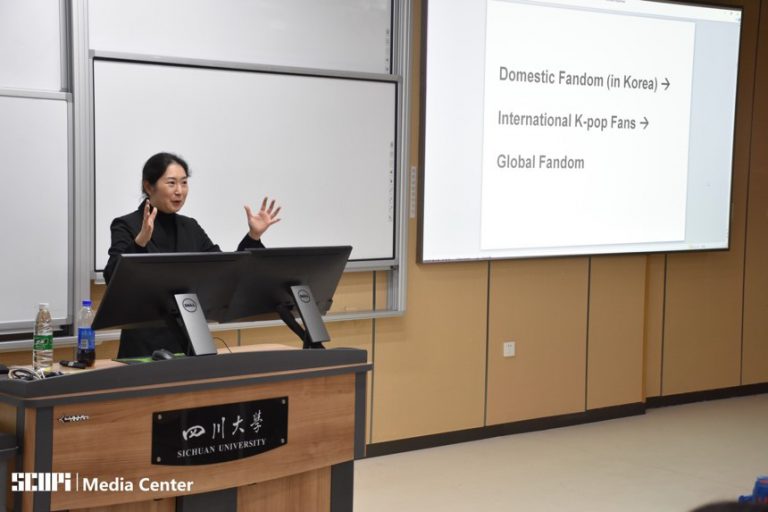 In the Q&A section, Areum had a heated discussion with the audience in terms of discrimination, cyber-bullying and cultural differences. By sharing personal experience and latest research, Areum helped the audience analyze the social phenomenon from an academic perspective and understand the nature and influence of K-pop and Fandom.