Joining Hands to Build Dreams at Home and Abroad
Published on: May 25, 2018 | Views: 2018
On 14th April, the "Sichuan University-Pittsburgh Institute (SCUPI) Student International Forum" was successfully held in the auditorium of Law School of Sichuan University. Hosted by SCUPI, thirty-nine students and teachers from University of Michigan-Shanghai Jiao Tong University Joint Institute (UM-SJTU JI), Queen Mary University of London Engineering School, Northwestern Polytechnic University (NPU), Glasgow College, University of Electronic Science and Technology of China (UESTC), Southwestern University of Finance and Economics (SWUFE)-Baruch Joint Program, Chongqing University (CQU)-University of Cincinnati Joint Co-op Institute and Southwest Jiaotong University (SWJTU)-Leeds Joint School participated in the in-depth discussions on the theme of "Reflections on the Student Development in Chinese-Foreign Collaborative Institutions".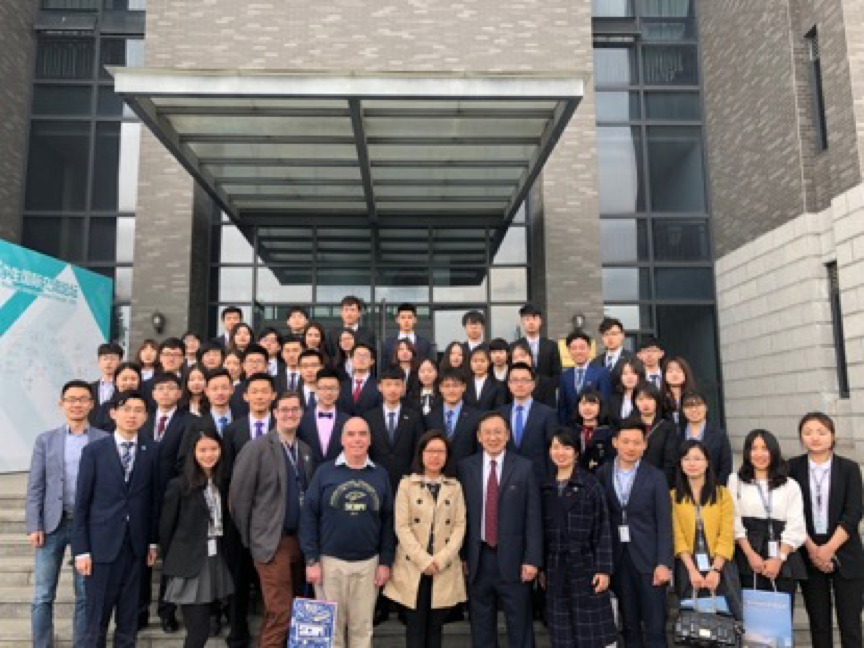 Professor Minking Chyu, Dean of SCUPI, delivered a speech at the opening ceremony. He extended a warm welcome to all the teachers and students and showed the achievements of SCUPI since its establishment.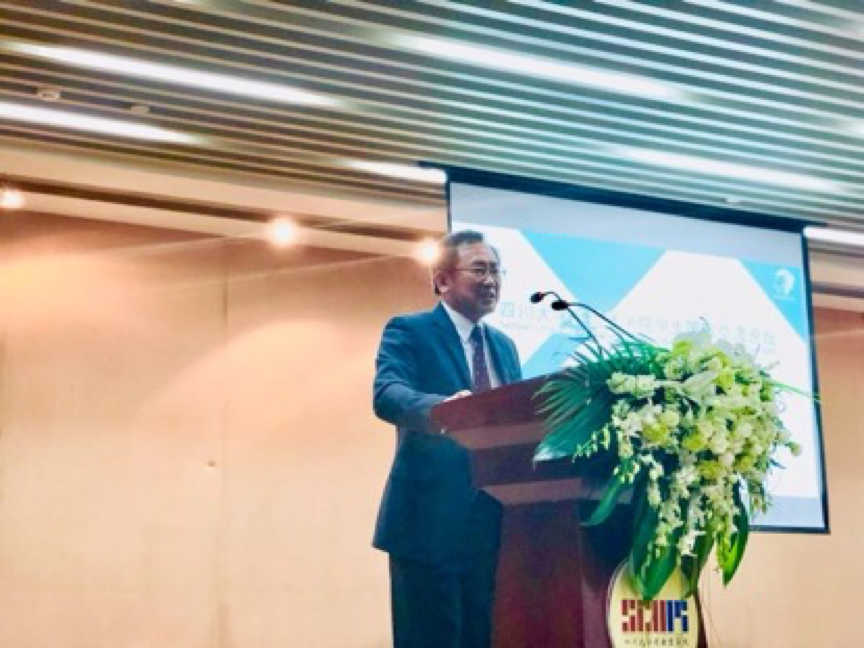 Prof. Paul Woolridge from New York University Shanghai gave a keynote speech about the changes and development of language in the international perspective.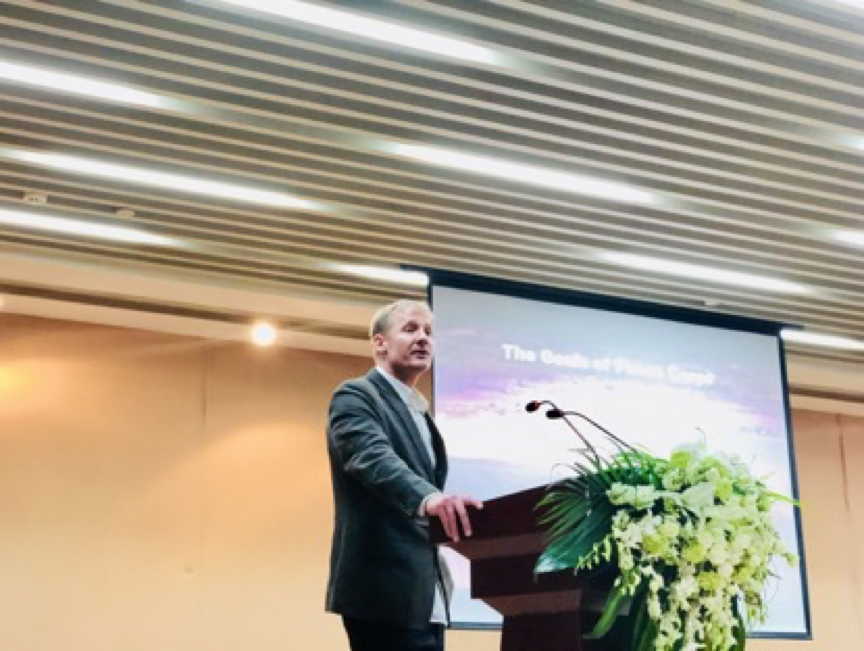 Afterwards, student representatives from the seven universities made conference reports in English respectively. In the afternoon, all the delegations participated in debates and in-depth discussions.