SCUPI Welcomes Pitt First-Year Students to Chengdu
Published on: October 6, 2020 | Views: 812

▲ Group Photo at the Matriculation Ceremony

As the COVID-19 pandemic began shutting down global travel, many international students found themselves unable to go to the United States for the fall semester. Among these stranded students were the University of Pittsburgh (Pitt) first-year students in China. 
It looked like these students would have little choice but to begin their college career at home taking all their classes online during the middle of the night because of the 12-hour time difference. 
To allow these students to start their college career with face-to-face classes and the opportunity to experience university campus life, the Sichuan University – Pittsburgh Institute (SCUPI) stepped in to invite these Pitt freshmen to the land of pandas and spicy hot pot in southwest China.
Jointly established by Sichuan University (SCU) and the University of Pittsburgh (Pitt), SCUPI offers the same curriculum and rigorous pursuit of excellence as Pitt. 
This framework has allowed students who were originally going to travel to Pitt this fall to study in SCUPI and have their grades and academic accomplishments seamlessly shared with Pitt. 
Through their SCUPI experience, these students could begin laying a strong foundation for their college career while enjoying the unique charms of SCU campus life in Chengdu.
▲ Provost Ann Cudd
During the matriculation ceremony at SCUPI where students are formally inducted into the program, Pitt's Provost and Senior Vice-Chancellor, Dr. Ann Cudd, expressed her sincere gratitude via video to SCU leadership for hosting the 51 Pitt freshmen. 
She credited this collaborative effort as a reflection of the successful partnership between SCU and Pitt over the past decade. 
She assured the students that aside from location, they would be receiving the same education.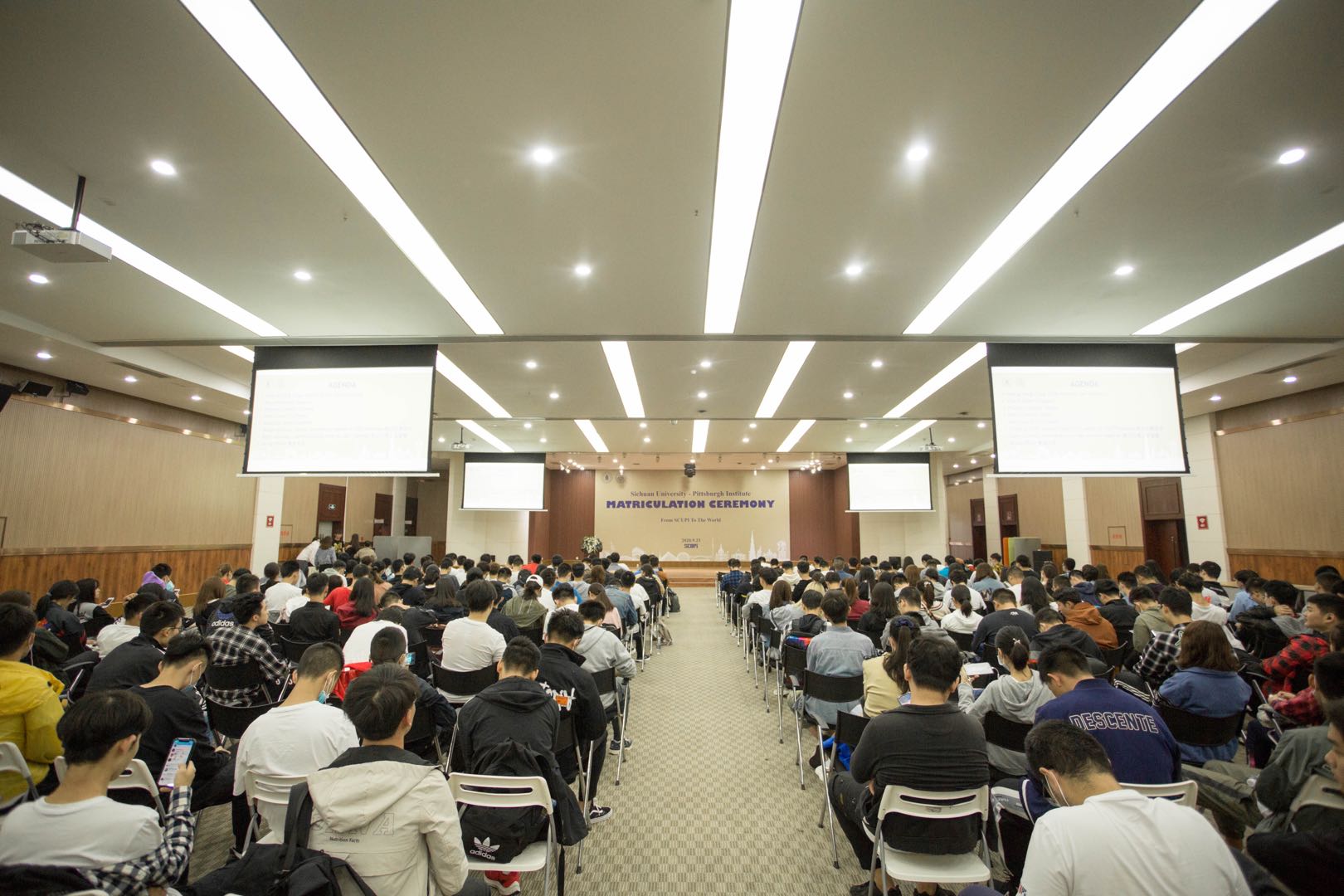 ▲ SCUPI 2020 Matriculation Ceremony
At the ceremony, Professor Minking Chyu, Dean of SCUPI and an Associate Dean of Swanson School of Engineering at Pitt, also warmly welcomed the Pitt students. 
He noted SCUPI's well-known motto in use since the founding of the institute in 2015: "once a SCUPIAN, a SCUPIAN forever." 
He also hoped that these special SCUPIANs would enjoy their stay on the beautiful SCU campus and make use of the superb academic resources at SCUPI. 
Dean Chyu concluded the ceremony by saying, "you are now part of SCUPI!"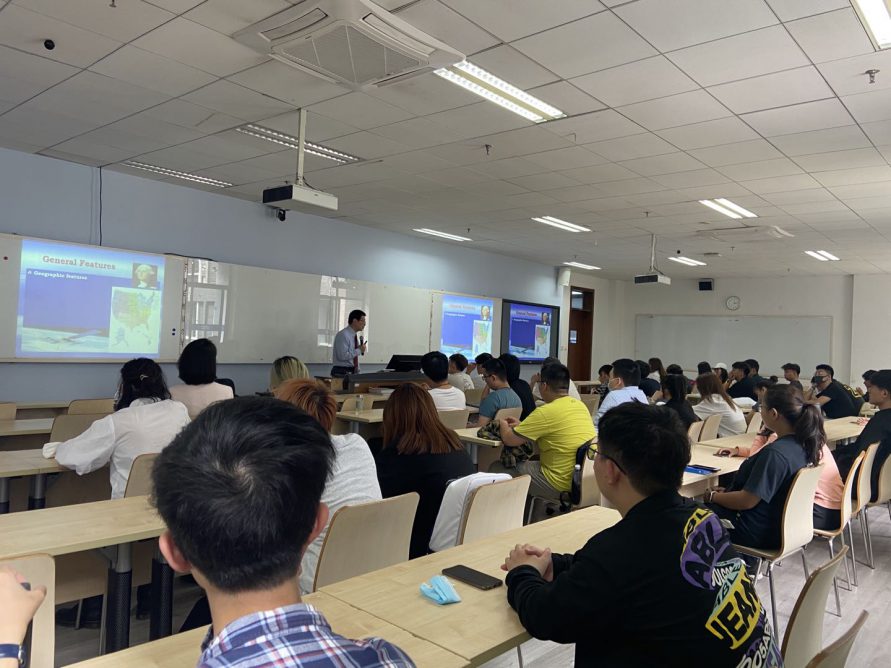 ▲ Seminar on American Culture

These Pitt students arrived at SCU's Jiang'an campus on September 19, 2020. Before the matriculation ceremony, they participated in many activities during an orientation week, which included a series of seminars on American culture, course selection and registration, honor code and academic integrity, as well as how to use electronic and library resources. 
Many SCUPI student volunteers helped Pitt freshmen to settle into SCU campus life. 
Ms. Jialu Wang, a Pitt freshman majoring in Biology, is very grateful for this experience. She said, "SCU accepted me and gave me the opportunity to study here in person with other SCUPI students. I am honored and full of gratitude. I am lucky, indeed." 
She added a poetic expression of her gratitude, saying, "the golden autumn is a season of harvest, and I hope I harvest whatever SCUPI makes possible for me in this fall semester."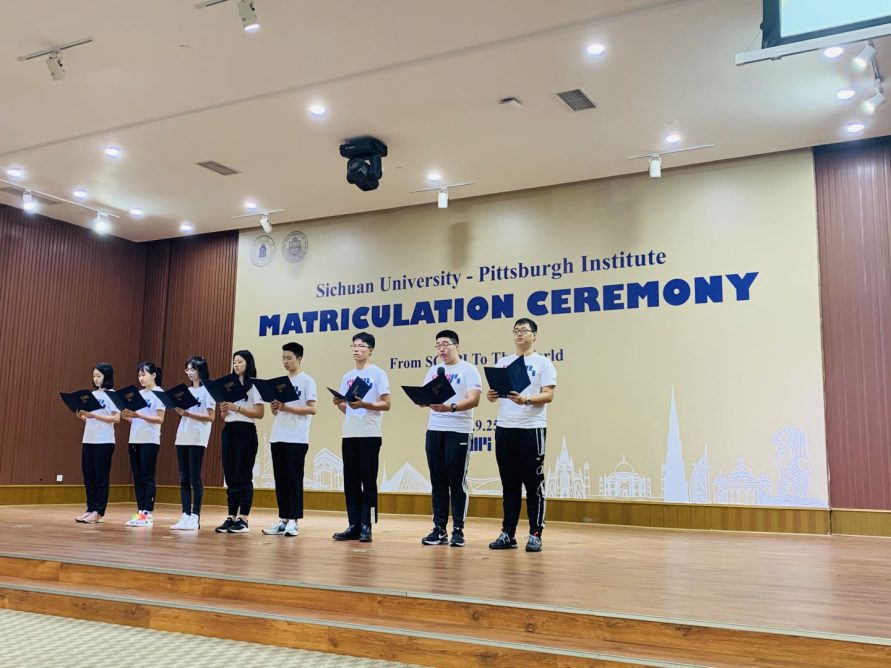 ▲ Student Representatives Pledging the Honor Code

Mr. Zhihan Zhao, a Pitt freshman majoring in Neuroscience, stated that as a top university in China, SCU was so attractive that he did not hesitate to join SCUPI when the opportunity was made available to him. 
After staying at SCU for more than a week, he was very impressed by the beauty of the Jiang'an campus, saying, "I can't wait to start my undergraduate life here."
Thanks to SCU and Pitt's effective partnership, everything from dorm room arrangements to expanded course offerings was done quickly and smoothly. 
As a result, the Pitt freshmen students had no delays in entering the university alongside the rest of the SCUPI freshmen class. Adding to this year's unprecedented events, 51 first-year students who a few months ago expected to be starting their academic lives in Pittsburgh, could be heard on the Jiang'an Campus in Chengdu, cheering:
"Once a SCUPIAN, a SCUPIAN forever! "
"Hail to Pitt!
Author: April, James
Translator: Aoxin
Editor: Vi