Chinese Merchants of Upper Egypt – Peter Hessler's Journey in Egypt
Published on: November 13, 2019 | Views: 1109
On November 7th, 2019, Pittsburgh Institute (SCUPI) held the first Humanities and Social Sciences Series Lecture in the Waterborne Lecture Hall on Jiang'an campus. Peter Hessler, Assistant Professor of Department of Humanities and Social Sciences at Sichuan University-Pittsburgh Institute, delivered the speech entitled "Chinese Merchants of Upper Egypt". Over 500 students and teachers from Sichuan University and audiences from different industries and cities attended the lecture.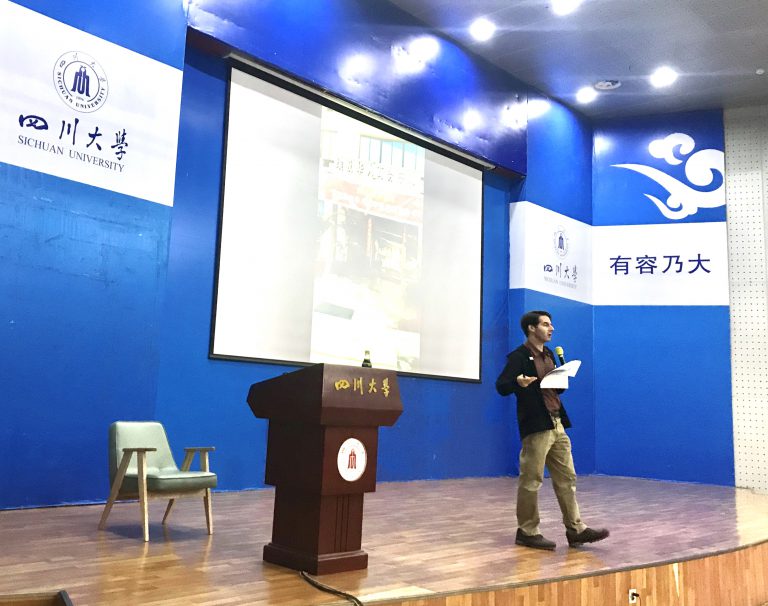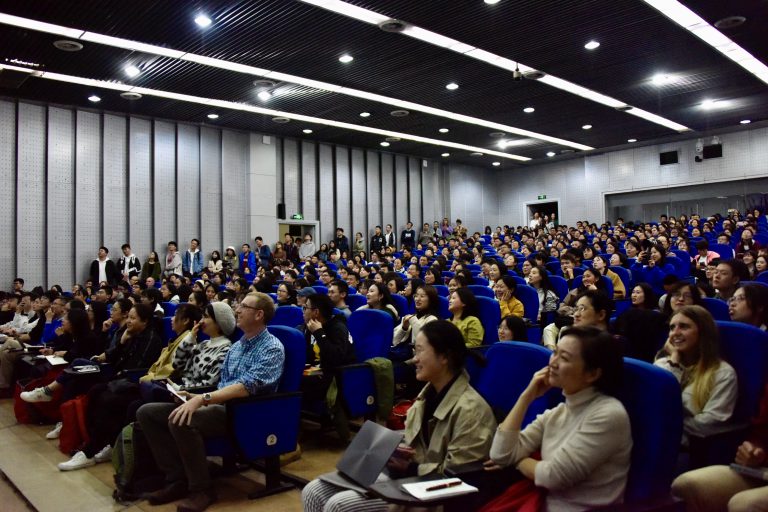 In this lecture, Hessler talked about his research experience in remote Upper Egypt, where he stumbled upon a group of Chinese migrants who had found a particularly unusual niche: selling lingerie to conservative Egyptians in small cities. Over a three-year period, Hessler ran across Chinese merchants with their unique cargo all along the Nile River; during these encounters Hessler came to understand how they developed this trade and learned from their observations about Egypt.
Hessler shared his new insights into China, Egypt, and the role of gender and belief in each culture. He concluded that the lack of women's employment and status in Egypt is the main reason for Egypt's lagging development, while the experience of Chinese enterprises has affected some important cultural traditions in Egypt, especially the status of Egyptian women.
The lecture ended with a heated Q & A session with audiences. And people waited to talk and take photos with Hessler until long after the lecture.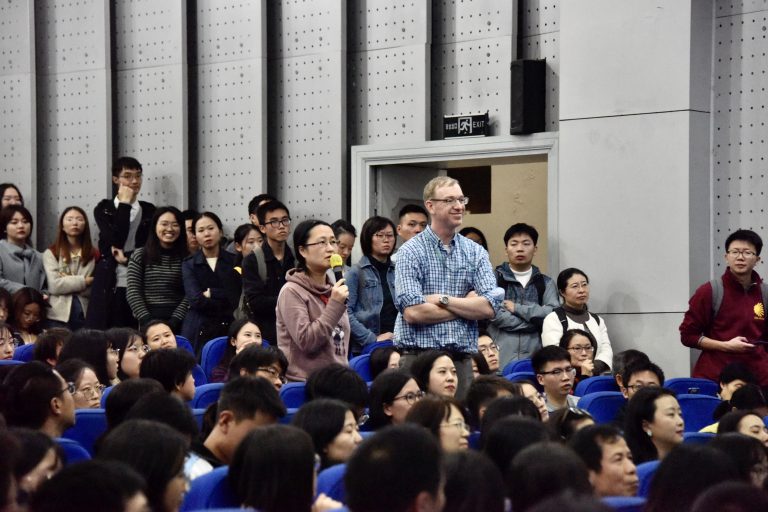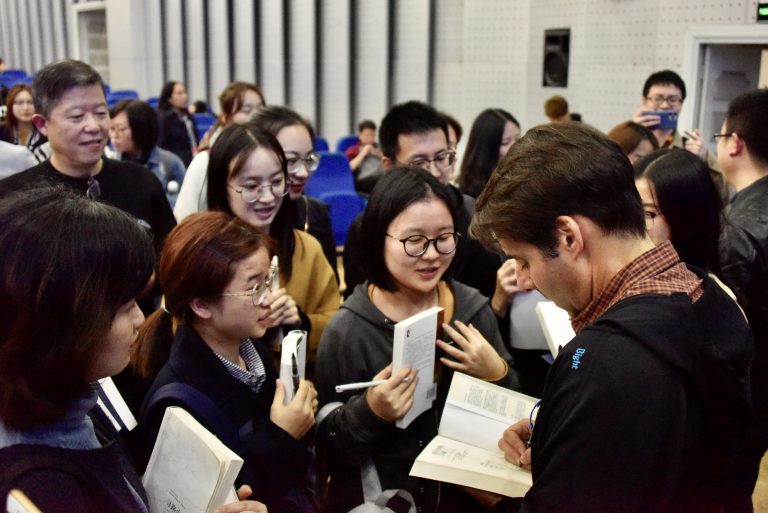 We would like to thank the following student volunteers for their assistance: Haopeng Cheng, Jiahui Yu, Bin Tan, Jiaming Cui, Litao Liu, Binjie Yan, Yicong Jiang, Yuanye Dong, Lingzhen Zhu